(First published in ThePrint, 27 March 2018.)
Alexander Nix and others of SCL Laboratories tried working in India on a project in 2011, but it collapsed in 2012 as Nix's secret plan was accidentally outed. 
New Delhi: Cambridge Analytica, the controversial UK political consultancy, claims on its website that it worked on the Bihar assembly elections in 2010, and its clients won a landslide victory.
Formed in 2013, Cambridge Analytica's parent firm is Strategic Communication Laboratories (SCL). It has worked in India through an Indian company called Strategic Communication Laboratories Private Limited. Company records show the firm has four directors: Alexander James Ashburner Nix, Alexander Waddington Oakes, Amrish Kumar Tyagi, and Avneesh Kumar Rai.
The first two are British citizens who were among the four co-founders of SCL in the UK in 2005. Amrish Tyagi is the son of Janata Dal (United) leader K.C. Tyagi. He also runs the firm Ovleno Business Intelligence, which now works with Cambridge Analytica in India.
But who is Avneesh Kumar Rai, the fourth director of SCL India?
Hailing from Bihar, Rai has been working as an election consultant with politicians across party lines since 1984. He is so low-profile that the internet will barely tell you anything about him. In an interview with ThePrint, he narrated his full account of how SCL India started, what it tried to do, and why it failed.
A 2009 mystery
For the 2009 Lok Sabha elections, Rai was working with BJP leader Mahesh Sharma, currently the minister of state (independent charge) for culture. Rai was dead sure that Sharma would win the Gautam Buddh Nagar seat, but lost by a margin of fewer than 16,000 votes to the Bahujan Samaj Party's Surendra Singh Nagar.
Rai couldn't understand why Sharma lost the seat, and was telling a London-based friend about the mystery. The friend suggested he should get experts in political behaviour from the UK to come down to Gautam Buddh Nagar and find out. This is how Rai got in touch with Dan Muresan, head of elections at SCL UK.
Muresan, a Romanian national, came to India with another three experts from the Behavioural Dynamics Institute. This institute had been founded by Nigel Oakes in 1993. Oakes and his brother Alexander Oakes later became co-founders of SCL with Alexander Nix.
Muresan's team conducted interviews through translators in the Jewar Vidhan Sabha segment, the part of Gautam Buddh Nagar Lok Sabha constituency, where the votes for Sharma had been unexpectedly low.
The month-long research included interviewing voters on video and then analysing the video for facial movements as they answered questions, to figure out if they were lying. The research found that people saw Sharma not as a politician or even a doctor, but a rich businessman (he owned a hospital in Noida, which has now grown to a chain of hospitals across northern India). Sharma had failed to show people any development dreams, make any specific promises, and only vaguely said he would serve them.
Sharma had an associate, also a Brahmin like him, but he was so disliked by some Brahmins in one area that they decided to vote for the BSP candidate just to spite him. Also, Brahmin voters made so much noise about making Sharma win that there was a counter-consolidation of other castes. Faults were found in the way BJP workers campaigned – Sharma's door-to-door campaigning was weak.
Rai was impressed by the London team's methods, and Muresan said he was keen to do more work in India. They decided to continue the conversation.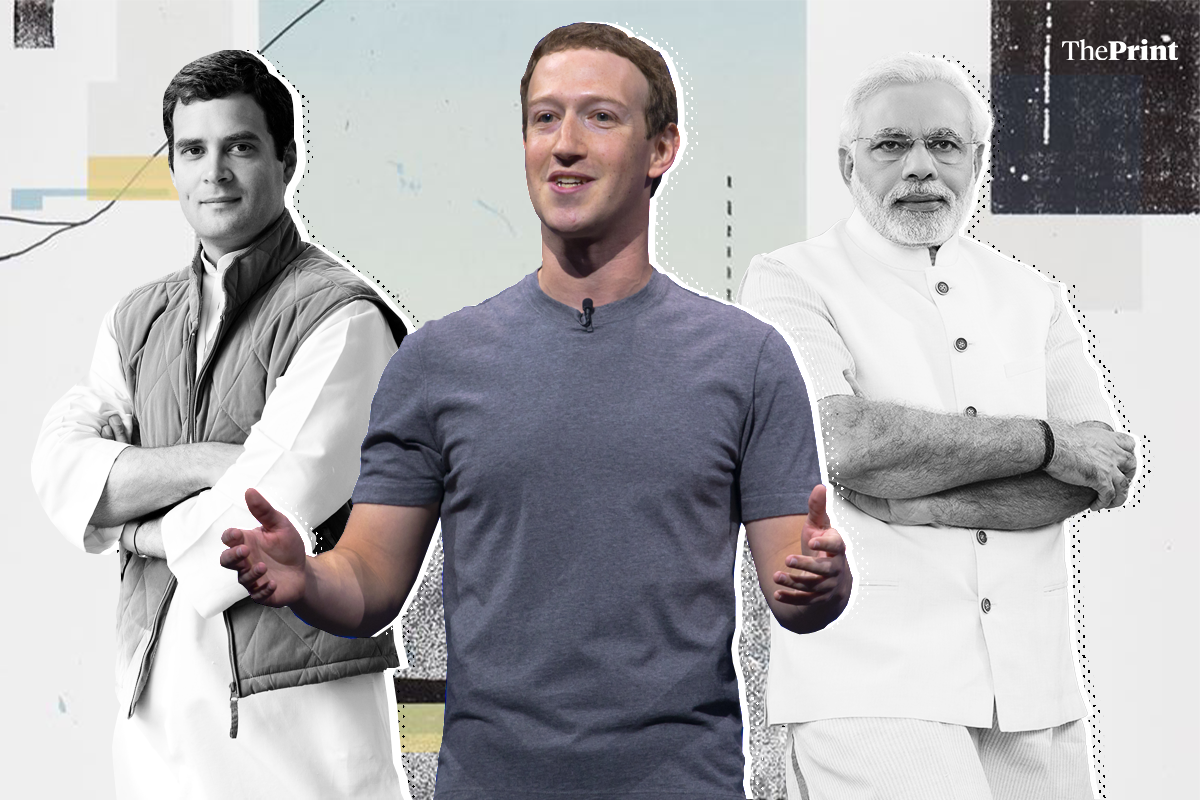 Alexander Nix comes to India
In 2010, Rai says he was working with a few candidates in Bihar. When not busy with elections, Rai used to work with a family friend, Amrish Tyagi, on business intelligence – mainly detecting counterfeit medicines in the market for pharma companies.
One day, Muresan came down to Delhi with Alexander Nix, and met Rai in the office of Ovleno Business Intelligence. Tyagi was present too, and was involved in the conversation.
Muresan knew that Rai had been involved in creating a database of households in many states, profiling them with their demographic details (including such details as their caste) and their political preferences. Such a database is a goldmine for any candidate contesting an election.
Muresan and his team proposed expanding the project and creating such a database for 28 seats, with an eye for selling them to parties and politicians for the 2014 Lok Sabha elections, which were about four years away. Rai proposed creating a mobile app to make the database easily accessible to clients.
Rai says the SCL team never went to Bihar, nor did any work in the Bihar elections. It was Rai who, in his individual capacity, worked with around 27 candidates from different parties (on either side of the political divide).
Claims of having worked in Bihar 2010, and other elections such as Rajasthan and Madhya Pradesh in 2003, were added to the SCL's powerpoint presentations to make a stronger sales pitch. He has shared one such presentation with ThePrint. This was Rai's own work.
Around the same time, in 2010-11, SCL UK was contracted by a political party in Ghana to do a campaign for them. Surveys of English-speaking people in Ghana would arrive at Rai's office in Indirapuram, Ghaziabad. Through Ovleno Business Intelligence, Rai and Tyagi had thus begun working with Nix's company.
The survey data would be analysed by a team in Ghaziabad, which would then give feedback for the campaign narrative the party in Ghana should adopt.
Looking for a client
Work on the project began in 2011. Nix and Muresan would often come down to Delhi, as would their staff from London. For the staff, a house in Indirapuram's Shipra Sun City was rented.
Nix and Muresan, along with Rai and Tyagi, started meeting politicians, selling them their services. These were:
What we have:
– Local knowledge and global expertise
– Global reputation and expertise – credibility
– Software for political intelligence & election management
– Android application for organisation and election management where information can be updated in real time on mobile
– Access to the foremost behavioural change communications methodology in India
– The complete package – 'A to Z' of election Management services
Caste research
Voter demographic data collection and analysis
Behavioural polling
Media monitoring
Target audience analysis – campaign strategy
Campaign consultancy – strategy and intervention management
Poll planning & management
According to Rai, the team met top politicians in both the Congress and the BJP, though he refuses to share any names. Crucially, Nix insisted on taking on the Congress as a client because he argued that as the ruling party, it would have more money.
Congress leaders showed interest, but never commissioned any work or signed any contract. The SCL team decided it would first show what it was capable of. It decided to create databases of voters in just four Lok Sabha constituencies — including Amethi, Rae Bareli, Jaipur Rural and Madhubani — and gift them to Rahul Gandhi for free.
Nix also met a top BJP leader who "slept through" the presentation. "He (Nix) was obsessed with Congress, Congress, Congress. He wasn't interested in the BJP. He wanted to gain access and meet everyone in the Congress, show them our presentation," says Rai.
Work began in Indirapuram. For 2-3 months, SCL UK's team trained Indian field surveyors in what to ask voters and how to feed the answers directly to the mobile app. The stuff about demographic details was simple, but understanding their political behaviour was complex.
Some things didn't add up
During the training, Rai observed something strange. The surveyors were being taught to ask questions that made it sound like it was an anti-Congress campaign. "The questions were designed not to make people simply tell who they vote for, but to make them dislike the Congress party. I found it odd that they wanted to earn a contract for the Congress but actually campaign against the party," says Rai.
One day, Nix arrived with new smartphones from the United States, with an app designed by someone else. Nix said this Android app was cheaper and better than the one Rai had designed and created in India. "It had only a few more questions, that's all. The app was no different. It was a copy of what I had created."
Work began with this new app, and eventually Amethi and Rae Bareli were mapped.
The penny drops
One day, an Indian-American of Gujarati origin came down to oversee the project. Rai does not remember her name, but overheard one of his researchers ask her if she was from the Behavioural Dynamics Institute or SCL UK. She replied, "I am from the client's side".
That's when the penny dropped: there was already a client and it wasn't the Congress.
Who was the client? The Gujarati-American replied it was an Indian businessman in the United States who wanted to see the Congress defeated. She refused to name him.
Rai confronted Nix with this information. "I told him if you have a client who wants to see the Congress defeated I am ready to work on that. I have no party affiliations or ideological leanings. But I found it unacceptable and unethical to ask the Congress for work and money while trying to defeat them in the same project," says Rai.
Nix had a straightforward reply when his deceit was exposed: "I am here to make money."
Rai then demanded to see the raw code of the mobile app Nix had brought in. "We had agreed before starting the work that the database would stay on Indian servers. I wanted to see the code and be assured that it was not being stored on US servers," he says.
Unsurprisingly, the servers were based in the US. Nix then wanted to take the raw data on smartphones back to London, which Rai refused to allow.
A death in Kenya
"Since I wanted transparency, I insisted on signing a memorandum of understanding that would clarify things," says Rai. He insisted he needed Muresan to be stationed in Delhi since he trusted him. Meanwhile, the project came to a standstill.
Muresan had gone away to Kenya to work on the campaign of deputy prime minister Uhuru Kenyatta. With the SCL's help, he became prime minister again in 2013. He was re-elected to the post in 2017, when Cambridge Analytica's work for him became deeply controversial.
Work slowed down as Rai began independently working for individual politicians in the Uttar Pradesh Vidhan Sabha elections in 2012. Negotiations dragged on between the two sides for much of 2012, and Rai insisted work could begin full swing only if Muresan were to join him in Indirapuram.
Bad news came from Kenya one day: Muresan had been found dead in a hotel room. The public story was that he had died of a heart attack, but Rai overheard SCL UK staff suggest he had been murdered. "I got the impression that he was two-timing there as well, just as Nix wanted to make money from the Congress while he was already taking money from an anti-Congress client."
(After Muresan's death, his job went to another young man, Christopher Wylie, who is now at the centre of the controversy around Cambridge Analytica and Facebook. Wylie turned whistleblower and has recently wondered if Muresan was murdered)
By this time, the project had collapsed. The Indian-American client withdrew from SCL since they had been unable to get any data from Rai.
Besides, Nix was turning his attention to bigger things, transforming SCL's elections branch into Cambridge Analytica, and looking at the US market.
Rai and Tyagi went their own ways professionally. While Rai still does his voter profiling, Tyagi and his Ovleno Business Intelligence have evidently continued working with Nix's Cambridge Analytica.
ThePrint reached out to Mahesh Sharma, Amrish Tyagi and Alexander Nix for their comment for this report but there was no response until the time of publishing. The report will be updated with their response.